How to Turn Nothing Into a Fortune in Real Estate
Access Your Vetted Cash Buyer And Motivated Seller List Now!
How to Make Money in Real Estate
Be prepared for mental and physical health problems due to the stress of taking risks. This article on Business Insider is about how Mike Henkel would get really stressed growing a $10,000 investment to $4 million in real estate.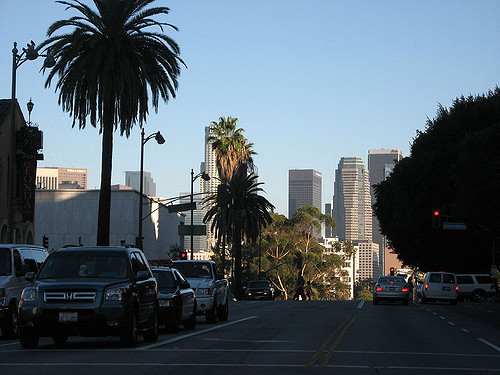 Fortune in Real Estate in California. Photo by Ken Lund.
Risk it all by taking out loans
You can make a fortune in real estate by taking out loans like Mike Henkel did.
You might not even be able to get a credit card so you try to put deals together with no expenses other than a phone number. 
If you are going to own real estate, on the other hand, then you need to be prepared to take out a lot of debt — or leverage — to finance your property with the least amount of down payment. This can be risky because there are laws stating the minimum that you must put down to buy property in different jurisdiction. Some articles recommend risking it all by taking out credit cards. This is fine if this fits your appetite for risk and using hard money. Just be respectful of the fact that you have to pay this money back. In most cases loans with higher interest rates are meant for short term uses. Some people buy their property free-and-clear.
Care about your tenants by improving your property
What's the point taking all of the risk if you don't care about the property?
Many investors don't care about the condition of the property. They care about getting paid. Some investors would rather offer discounts on rent than make an improvement to their property. This tells me that they are under capitalized or just aren't good business people. If you want to invest in property you should care about making improvements to it to optimize it's value.
Plan for your property to be damaged, budget to repair your property, and take people to court to recover costs. Real estate is built around contracts. If you want to enforce your contracts you have to take them to court often to get liens, judgements, and help getting tenants out of properties. Make sure to talk to your lawyers.
Condos make for better rental properties
What property type should you choose?
It's been said by sites and realtors that condos make for better investments than single family residences. Decide whether you are a cash flow investor or capital gains investor, analyze your deals and make your decisions. It seems that mobile homes are popular right now.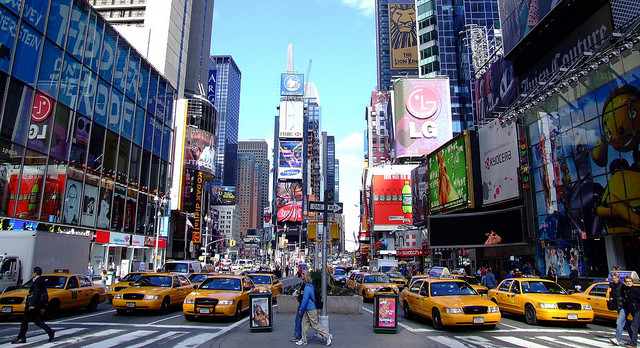 Fortune in Real Estate in New York. Photo by Sam Valadi.
Find partners that you can trust
Trust is key for all types of relationships in real estate. This article I wrote on Homes 4 Income explains why it's important to build relationships with people on the ground when doing out-of-state or out-of-country deals.
Everyone that I interviewed over the past few years say that reputation is the most important thing when doing deals. It can take 7 years to build a handful of great relationships. Some of the people that you want to build trust with include contractors, wholesalers, investors, real estate agents, lawyers, accountants, and banks.
Diversification is key
Diversification is important, as with any investment, so plan to buy lots of property, a big portfolio of real estate assets, or do deals. If you do deals by being the middle man, you only need a few good connections to strike it rich. Consider investing in assets outside of real estate to diversify as well.
Start local
Robert Kiyosaki mentioned in one of his real estate courses to focus on your local neighbourhood and get to know the market well. I think that focusing locally is a great strategy because you are not far from your property and know what is going on. It can be more difficult doing out-of-state deals because you have to build trust with the people you are dealing with at a distance. It's good to be able to fly to meet cash buyers and motivated sellers face-to-face. After you meet buyers and sellers on Access The Flock Real Estate Marketplace you can meet them face-to-face — it's up to you! You can become an international expert when you start local.
Know Your Neighbourhood
Get connected with local experts that know about the specifics of each neighbourhood before you invest. There are great sites like Neighborhood Scout that let you analyze neighbourhoods that you find on The Flock. There are such drastic demographic changes between close neighbhourhoods in the U.S. that it's good to know people in those locations that your trust that you can joint venture with or consult and to visit those locations yourself so that you can see the difference in the areas that you are investing in. Some of you invest in such big packages that make it prohibitive to visit every single neighbourhood but it's a good idea for smaller investors to visit where they are investing. Even some coaches visit where they invest.
Find a niche
Finding a niche is really important. You do not need to be expert in everything. You need to be exceptional at a few things and customers will buy, tenants will rent, cash buyers will invest.
Pick Trending Markets
Contrary to starting local, Forbes recommends going where the money is. In this article, David Lichtenstein recommends following hot industries in order to know where prices will go up. He believes that trend spotting is very important to accumulating wealth in real estate quickly.
Have good tax accounting
Claim capital expenses on your taxes to defer paying taxes. Rollover your properties to new investment properties so that you don't have to pay tax on the sale of one property when upgrading to a bigger one with more doors that cash flows better. Learn the different tax laws in each market so that you don't miss out on investing in all of the hot markets with the biggest price appreciation. Consult your tax professional.
Get control of as many properties as you can while mortgage rates are at historical lows
Debt is still debt. You have to be careful of taking on too much debt because interest rates can rise and you can be over leveraged, unable to refinance, and go bankrupt. With so many countries going into negative interest rates, who knows where interest rates will go. With low interest rates it is more affordable to own property.
Build a lead generation system
"Systems and technology have leveled the playing field." -Josh Altman, the star of the hit TV show Million Dollar Listing. Some real estate investors have their own sites with lists of 80,000 cash buyers, which really helps them get deals done in their local market when a distressed seller calls them. You need to have your own lead generation system. Placester provides tools that will help you increase your sales.
Here is an article on the hottest real estate locations in the U.S. to invest in. Here is a post on where you can get a couple of cheap deals in some of those markets on The Flock. 
You can find partners on The Flock to do deals with once you Access The Flock!
How much are you going to make in real estate in the next ten years?
Follow on Facebook, Twitter, YouTUBE, LinkedIn Group, LinkedIn Personal.
Birds of a Feather Bring Me Renturly
Popular Posts